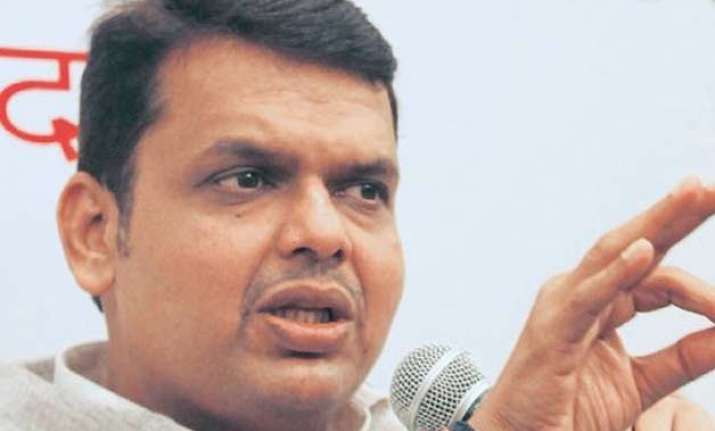 Mumbai: The Mumbai police has arrested a person for allegedly defaming Maharashtra Chief Minister Devendra Fadnavis recently, by tweeting his family photograph.
The accused, who has been identified as Ajay Hatekar, was arrested by the suburban Oshiwara police, a police official said.
Hatekar had allegedly posted a photograph of the Maharashtra CM's family enjoying a vacation in Goa, in 2011-2012, on Twitter, and suggested that it is a photograph of the CM's family holidaying in the USA at present, he said.
According to police, Hatewar allegedly posted the photo on social networking site Twitter at 8.30 am on July 2, by linking it to the Maharashtra CM's recent visit to the USA.
Later, a police complaint was lodged by Sanjay Pandey, a BJP worker, alleging that Twitter had tried to malign the Maharashtra Chief Minister, the official said.
Pandey, who resides in Lokhandwala Complex, Andheri (West), said that he had lodged the complaint after receiving a WhatsApp message from a friend, Raju Yadav, who had provided him the hyperlink of the tweet, he said.
The police official said that the tweeted photograph was of the Maharashtra CM with his family on a yacht in Goa, which was clicked in the year 2011-2012.
However, after posting this photo on Twitter, Hatewar tweeted that the Maharashtra CM was enjoying a holiday in the USA, where he had gone to seek foreign direct investment, the official said.
Meanwhile, the accused has been booked under relevant sections of the Indian Penal Code and the Infotech Act, he added.