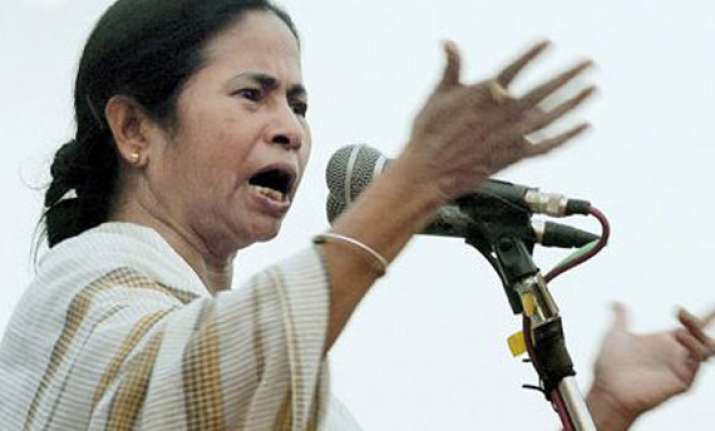 Kolkata, Nov 22: Hours after rejection of the no-confidence motion moved by her party, Trinamool Congress supremo Mamata Banerjee today criticised political parties which did not support the cause "citing various excuses" and claimed that the "saviours of the government" had been exposed.
"Today, you have seen that according to our commitment to the people of the country, AITMC Members of Parliament have moved the No-Confidence Motion against the UPA Government on the opening day of the Session," Banerjee wrote in Facebook.
"We knew our limitation was the strength, and ultimately, that is why the Motion was rejected," the West Bengal Chief Minister said.
"But we thought that other Members who are so vociferous against FDI in retail and other sectors, and various other anti-people decisions of the UPA Government, would join the No-Trust Move against the Government," she said in her post, without naming any particular political outfit.
"Unfortunately, they did not come forward for the cause of the people, citing various excuses," Banerjee regretted.
The Trinamool chief said that though the motion was rejected on the floor of the House due to numbers, "but the 'No Trust' against the UPA Government is not rejected by the people of the country. Now, you see the saviours of the Government are exposed."