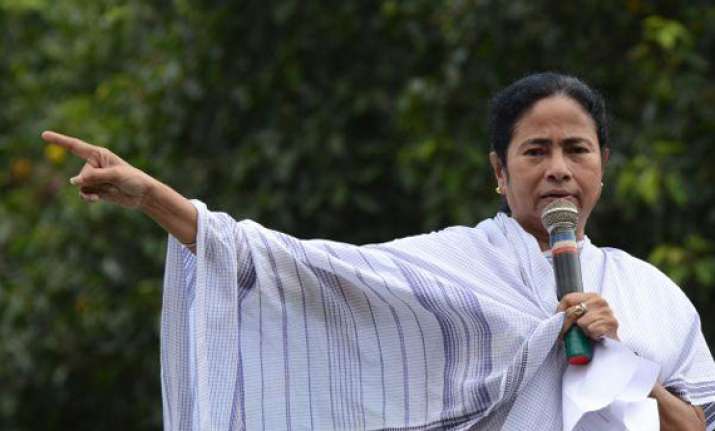 Kolkata, Nov 20:  A day after CPI-M rejected her party's proposal to bring a no-confidence motion against UPA government, Trinamool Congress chief Mamata Banerjee today stuck to her gun and said she has no hesitation to support a left-sponsored no-trust move to bring down the government.
"If necessary, I am even prepared to go to CPI-M state party headquarters at Alimuddin street here and talk to its secretary Biman Bose on the issue," Banerjee told reporters at the state secretariat.
"My appeal to the CPI-M is not to do anything to bail out this minority government which is steeped in corruption and which has taken many anti-people decisions," she said.
She further said, "If they have reservation about our party sponsoring the motion, let the CPI-M bring it, we will support, provided there is assurance that they will not withdraw it midway striking a deal with Congress. If the issue is same, there is no objection to support their motion".
To a question on BJP vis-a-vis the proposed no-trust motion of her party, she said, "Let them decide. They have to take a stand."
Apparently hitting out at the Congress and the CPI-M for floating "BJP fear psychosis", she said, "BJP is a political party whose ideology we do not support. Every party has his own ideology. We have our ideology but this is not a religious issue. This is an issue which involves saving the country.
Referring to formation of V P Singh government and Jyoti Basu sharing platform with Atal Behari Vajpayee in the eighties, she slammed the CPI-M stand and said that there were numerous instances when CPI-M, which was now raising the BJP bogey, had sided with that party in the formation of a government as also sharing platform.
She said that the BJP and the CPI-M also had joined hands in Parliament on the issue of Lokpal bill. This trick of CPI-M is an old game to bail out the Congress-led government and it would get exposed.
"It is no use playing the BJP card at a time when this government is mired in corruption and loot".
She once again expressed her readiness to talk to the BJP saying, "If anyone wants to talk, they can talk."
Taking the name of CPI leader Gurudas Dasgupta who had earlier expressed support to any no-trust motion and said his party's responsibility is not to bail out the UPA government.
"If Gurudasda's party brings a no-trust motion, we are ready to support," she said.
Emphasising that the "UPA government is corrupt and following anti-people policies", she said, the people are watching those who will bail out this government.