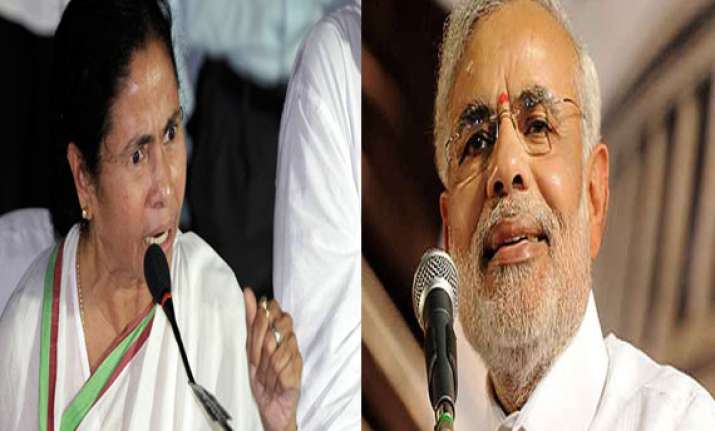 Kolkata: With BJP Prime Ministerial candidate Narendra Modi attacking her claiming that 'fake parivartan' took place in Trinamool Congress-ruled West Bengal, Chief Minister Mamata Banerjee hit back charging the growth rate of Gujarat declined during his rule.  
"Contrary to the tall claims of development in Gujarat during his period being made by Narendra Modi, the truth is that the growth rate of Gujarat actually declined during his period," Banerjee, the Trinamool Congress chief said in a Facebook post.
"Gujarat's growth rate which was 14.97 percent during 1980-1990 and 12.77 percent during 1990-2000 fell to 9.82 percent during his period from 2001-2011," she wrote.  "So, it is all false propaganda that is being carried out," she claimed.
"Moreover, the myth of industrialization of Gujarat during his period that is being carried out is also false propaganda as industrialization of Gujarat had already happened before he came to power," Banerjee said.  Banerjee's comment came after Modi told an election rally in Siliguri "when the government changed in Bengal, I thought there would be development. But nothing has happened.  They are only indulging in votebank politics."