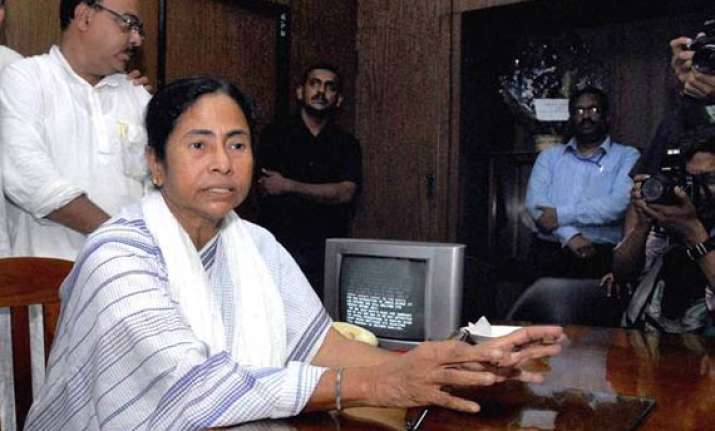 Kolkata, Nov 20: After ousting the Left entrenched in West Bengal for over three decades, Chief Minister Mamata Banerjee has completed six months in office, grappling with a debt burden of about Rs two lakh crore, the Maoist issue, besides not so comfortable a relationship with ally Congress.

In her first major achievement within two months after taking office on May 20, Banerjee, who ended 34-year Left rule in West Bengal, was able to broker the tripartite Gorkhaland Territorial Administration Agreement signed on July 18 at Darjeeling.

The GTA, which replaced the Darjeeling Gorkha Hill Council formed in 1988, offered maximum possible autonomy to the hills under the central and state laws and Banerjee promised a package for the hills to push it on the road to development.

The Singur Land Rehabilitation and Development Act, 2011, was passed in the Assembly, in a step towards returning the land of the Tata Motors small car factory at Singur to unwilling farmers as stated in her party's election manifesto.

In response to separate petitions by Tata Motors and its vendors, the Calcutta High Court ruled the Act as valid. The matter is now pending before a High Court division bench. 

Banerjee, however, is sore with the Congress over inadequate help from the Centre to tide over the financial crisis bequeathed to her by the erstwhile Left Front government.

"The Centre has not given me a single paise," Banerjee said on Friday referring to her government's plea for a financial bailout package.

She had earlier threatened to walkout of the UPA after petrol prices were raised, then clarified that her party would pullout if there was a further hike in prices of petro products.