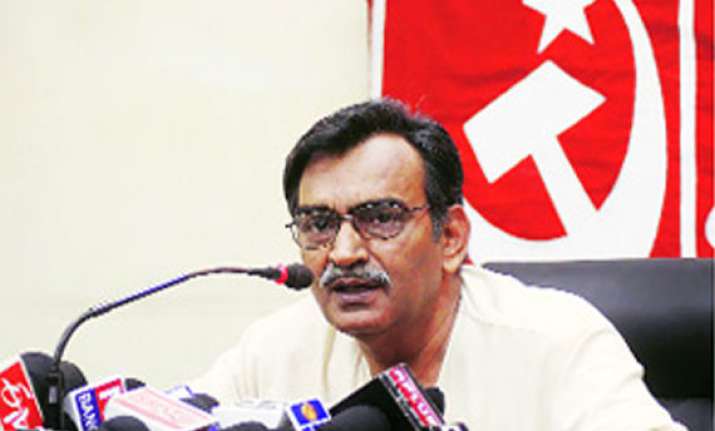 Kolkata, Feb 19: While West Bengal Chief Minister Mamata Banerjee declared that her government will not allow enforcement of the two-day shutdown called by trade unions, the CPI-M Monday said the strike would be "more spontaneous" than earlier.
Communist Party of India-Marxist (CPI-M) leader Surya Kanta Mishra said despite Banerjee's attempt to foil the Wednesday-Thursday shutdown, it would be a "spontaneous" one.
"She had done these earlier also. If this time she also does it, the strike will be more spontaneous," Mishra told reporters.
"We will be taking preparations to make the shutdown a success," he added.
Addressing a public rally in South 24 Parganas district's Diamond Harbour Monday afternoon, Banerjee said: "We want to make it clear there will be no shutdowns in Bengal. Bengal will not remain shut. From schools and colleges to shops and offices, everything will remain open."
Central trade unions in banking, insurance, public sector undertakings, transporters and unorganised sectors have called for a two-day nationwide strike from Wednesday to protest the central government's alleged inaction on price rise, privatisation, outsourcing, violation of labour laws and various other issues.
The Left Front is supporting the 48-hour strike.
The Trinamool Congress government in the state has already urged traders and businessmen to keep their shops and business establishment open during the strike period. Banerjee asked government employees to come to office during the shutdown.
"Do not fall into a trap to any provocation. Do not indulge in the politics of shutdowns. We will not allow shutdowns. If you do not support shutdowns, we will support you," she said.