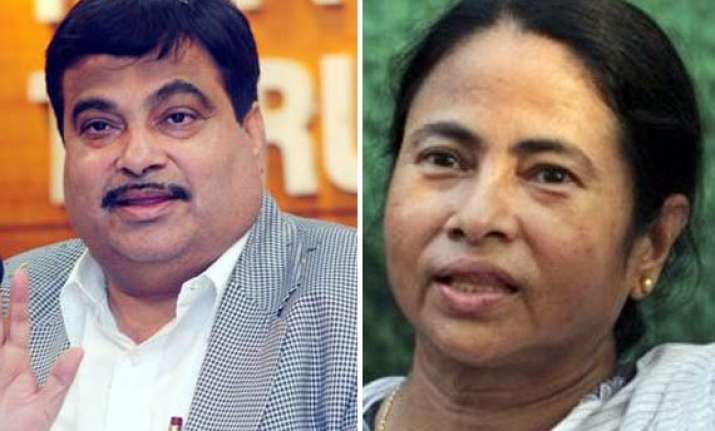 Kolkata, Nov 30: BJP president Nitin Gadkari today dubbed the Trinamool Congress as a 'silent partner' of UPA and that party chief Mamata Banerjee was going 'soft' on it on corruption and price rise despite being a major ally. 

"I fail to realise why Mamataji, known for her voice against anything wrong, keeps a thunderous silence on corruption of the UPA and does not utter even a word while the Trinamool Congress is a silent partner," Gadkari told a party rally here.

"I would like to ask Mamataji when she is quite aware that UPA faces grave charges of corruption, why she is not vocal against the Manmohan Singh government?"

Stating that while the chief minister was up in arms against CPI(M) and succeeded in removing it from power in West Bengal, he said "how is she is maintaining friendship with the corrupt UPA in Delhi?"

He also questioned why she did not demand that Union Home minister P Chidambaram should not be spared of charges in the 2G spectrum scam.

He said "Chidambaram should not be spared  punishment meted to A Raza, the former telecom minister, in the 2G scam.  I have no idea how long this drama will continue."

Gadkari slammed the UPA government 'for its utter failure' to arrest inflation, which had crossed 12 per cent, far ahead of the inflation rate of Indonesia, Malayasia and other countries.

"Price rise of essential commodities has soared to a new high, unprecedented in recent times, while the government gropes in the dark. There is a trend all over the country to loot which goes unchecked," he alleged.