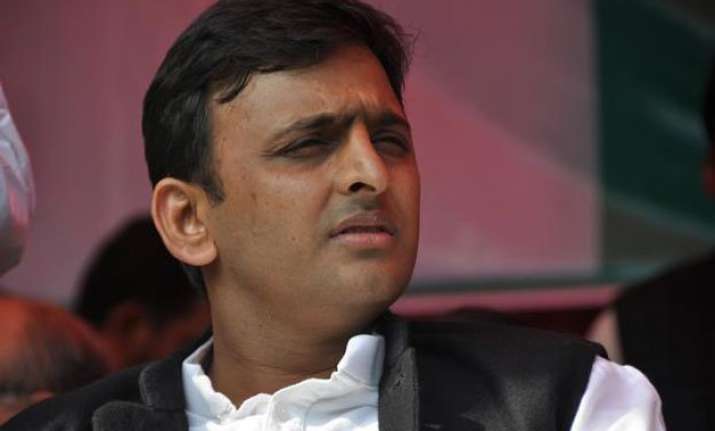 Lucknow: Chief Minister Akhilesh Yadav today said that the Centre's ambitious 'Make in India' initiative cannot succeed without pursuing the idea of 'Make in Uttar Pradesh' as the state is not only one of the biggest in the  country but also its largest market in terms of population.
He also claimed that private investors have started taking  an interest in Uttar Pradesh because of the infrastructure and industrial investment policy adopted by his government. "Private investors are coming to the state in large  numbers because of the infrastructure and industrial investment policy of the state government as well as the  continuous effort to make basic amenities available in a big  way," he said at a programme at his official residence here to present "letter of comfort" to some companies, including Samsung and Reliance.
Yadav stressed that the impact of investment-friendly policies and schemes of the Samajwadi Party government improvement of road, power, water and other facilities isbecoming quite evident now.
The state government is also making huge investments on its own to ensure further development of basic infrastructure, the chief minister added.
On the occasion, Yadav presented "letter of comfort" to the representatives of Samsung India Electronics, Reliance Cement Company, Sri Cement Limited, Paswara Papers Ltd, KK Milk Fresh India Ltd and Gallant Iron Ltd.
Referring to Samsung, he said that few people were aware that most of the handsets produced by the company were made in Uttar Pradesh and it is trying continuously to expand. That is also creating job opportunities for the youths, he added.