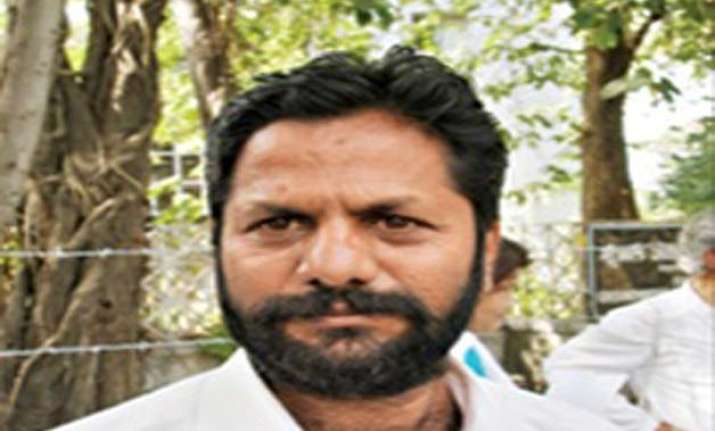 Pune:  In what appeared to be a major breach in Maharashtra unit of Aam Aadmi Party, Maruti Bhapkar, one of its founding members, today quit the party along with 376 activists, condemning the "dictatorial" attitude of AAP chief Arvind Kejriwal.
Holding a press conference here this evening, Bhapkar declared allegiance to 'Swaraj Abhiyan' launched by the expelled leaders Prashant Bhushan and Yogendra Yadav.
Bhapkar, who was convener of AAP's western Maharashtra unit, said in a letter sent to AAP's national convener and Delhi Chief Minister Kejriwal today, "I wish to resign...and not be a party to the growing sins of yours and your coterie".
"Swaraj Abhiyan, which is a movement at present, can become a party after getting feedback of workers at the national level. We feel that a majority of our supporters are in favour of floating a new party," he said at the press conference.
In the letter, Bhapkar cited instances of Kejriwal's objectionable style of functioning, including the "dictatorial manner" in which March 28 national council meeting was conducted and the "illegal and immoral" manner in which Yadav, Bhushan, Ananth Kumar and Ajit Jha were prevented from speaking, as well as the manhandling of Ramzan Choudhary.
Swaraj Abhiyan will initiate a free dialogue with people to know their problems and launch agitations at various levels starting from the village units, he said.
"Hundreds of active erstwhile AAP workers will build up and strengthen the Swaraj Abhiyan in Maharashtra, starting with meetings in 19 districts," he added.
A list of activists, who have resigned along with Bhapkar, was released at the press conference.
It includes 32 office-bearers from 19 districts and five members who had contested the last Lok Sabha elections on the AAP ticket. Earlier, speaking to PTI, Bhapkar said that more members could quit the party in coming days as "we will start to sensitise everyone about the democracy being murdered within AAP".
"We are now with Yogendra Yadav and Prashant Bhushan to strengthen their hands. You can imagine the insensitivity of this so-called leader, Arvind Kejriwal...a farmer died before his eyes and he kept on delivering his political speech,"
Bhapkar said.
Manav Kamble, another senior AAP member, too has joined hand with Bhapkar.
Commenting on the development, the state unit of AAP sought to downplay the matter.
"Only a handful party workers are leaving and it includes no senior leaders or workers. So I don't think they would have any impact on the party," said Ravi Srivastava, member of the party's state executive committee.
Subhash Ware, the head of Maharashtra unit of AAP, could not be contacted for reaction.