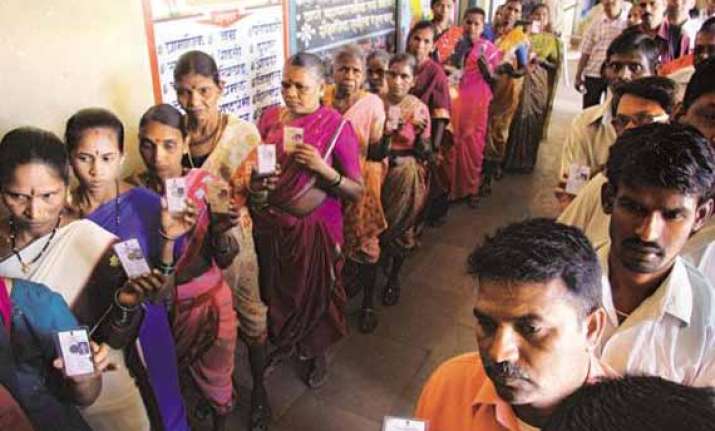 Mumbai: Voters queued up early to vote at thousands of polling booths across 19 Lok Sabha constituencies at the start of polling here Thursday, officials said.
A large number of voters, including youth, were seen trooping down to the nearest polling stations to take advantage of the cool morning hours and exercise their franchise.
According to election officials, an average of between 8-12 percent voting was recorded till 9 a.m.
Among the early voters were candidates like Sushilkumar Shinde, Gopinath Munde, Ashok Chavan, Supriya Pawar-Sule, Udayanraje Bhosale and others who came with their families to cast their votes.
Around 3.25 crore voters will decide the fate of 358 candidates in the fray, including 24 women and 201 independents at 36,879 polling stations today.