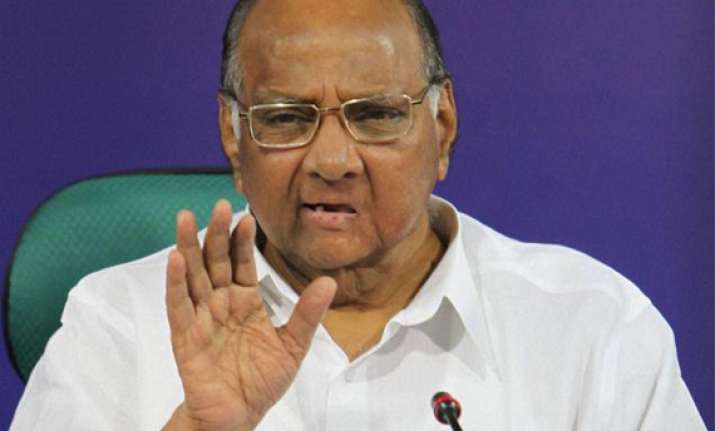 New Delhi: Poll authorities in Maharashtra have taken cognisance of NCP leader Sharad Pawar's remarks asking party workers to vote twice in the multi-phase polling in the state by rubbing off the indelible ink and have sought details of his speech in Navi Mumbai yesterday.  
The office of the Chief Electoral Officer has initiated the process of procuring the video/audio recording of the Union minister's speech before moving ahead in the matter.  
Once the recording is available, the remarks of the concerned District Electoral Officer will be sought.  
Sources said the matter is also likely to figure before the Election Commission in Delhi as to whether Pawar's remarks are in violation of the Model Code of Conduct and provisions of the electoral laws and whether the poll body needs to act further on the matter.
The EC is likely to discuss the issue today.