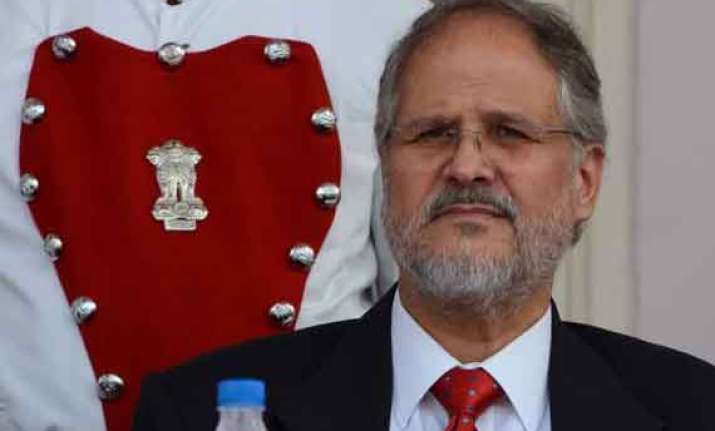 New Delhi: Lt Governor Najeeb Jung will meet Union Home Minister Rajnath Singh on Thursday to discuss the possibility of President's rule in Delhi.   
According to sources, Najeeb Jung will also discuss ways to curb inflation and price rise.
Meanwhile, Aam Admi Party's Supremo Arvind Kejriwal will meet President Pranab Mukherjee to request him to dissolve Delhi Assembly and hold fresh elections.
"All AAP MLAs meeting the President tomo at 6.30 pm to request him to dissolve Delhi assembly n hold elections (sic)," Kejriwal had tweeted on Wednesday.   
The AAP leader had also posted on the microblogging site that desperate BJP leaders have approached his legislators.   
"BJP attempting horse trading in Delhi, desperately approaching our MLAs....," he said on Twitter.