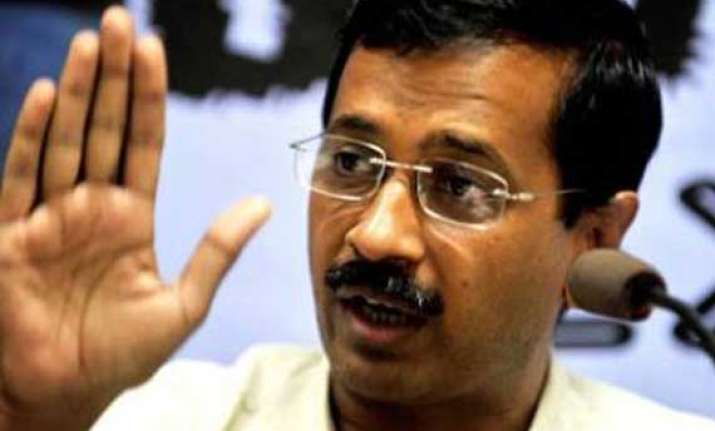 New Delhi:  Arvind Kejriwal may appear to be at loggerheads with Lt Governor Najeeb Jung over Jan Lokpal Bill but the Chief Minister was effusive in praising him and said AAP leaders should be careful with their language despite their anguish.
Asserting that there was no "cracking" in his relationship with Jung, Kejriwal said he hoped to continue with the "good equation" he has with the Lt Governor and described him as a noble person.
"There is no cracking. I really admire that gentleman. He is a very very nice guy and is particularly fond of me. So there is no cracking. My relations with him are very good. I feel he is a very noble person and my relations with him should always remain good," the Delhi Chief Minister told PTI Editors.
Kejriwal's comments came two days after he sent a strongly-worded letter to Jung asking him to protect the Constitution and not the interest of Congress and the Home Ministry, saying they were keen on stalling his government's Jan Lokpal bill.
The letter came a day after reports emanated that the Lt Governor had sought Solicitor General Mohan Parasaran's opinion on Delhi government's Jan Lokpal bill.  Asked about AAP leader Ashutosh calling Jung a "Congress agent", he disapproved of it and said the party leaders should be mindful of their words.