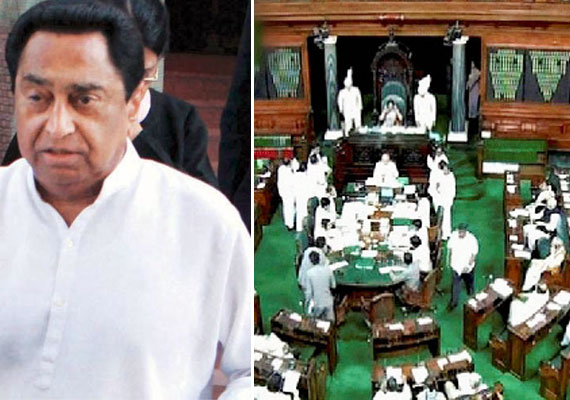 New Delhi: In a controversial step that raises question mark over Indian parliamentary democracry, the historic bill to carve out Telangana state out of Andhra Pradesh was today passed by Lok Sabha  with all doors closed, live telecast switched off, and the galleries closed  to public.
Seemandhra region ministers and MPs continuously protested throughout the  brief debate and passage of bill amidst shouts and slogans.
Janata Dal (United), Trinamool Congress, CPI, CPI(M) members loudly protested  and walked out protesting over the manner in which the bill was passed in a manner reminiscent of the Emergency.
JD(U) leader Sharad Yadav said, he had never seen such a scene of TV cameras switched off
and a state being bifurcated in such a manner inside Parliament.
A suspended anti-Telangana MP described this as "a black day in the history of Indian Parliament".
UPA chairperson Sonia Gandhi was present during the passage of Telangana Bill.
The Andhra Pradesh Reorganisation Bill, 2014 was adopted by voice vote along with several official amendments, with main opposition BJP coming on board.