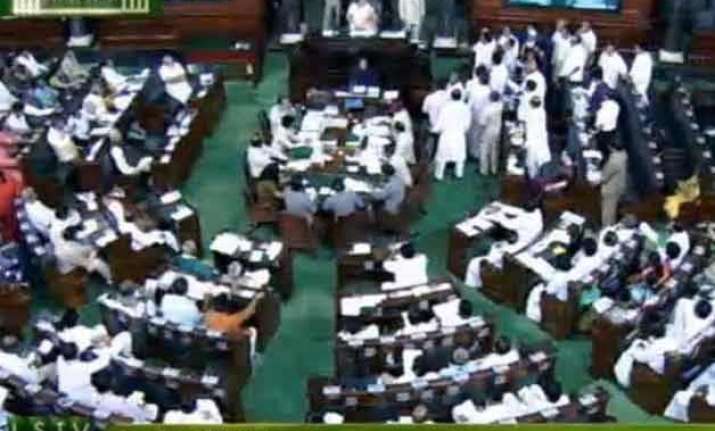 New Delhi: The Lok Sabha today took up the controversial Land Acquisition Bill for consideration and passing.
Eight hours have been allotted for the discussion on the controversial Right to Fair Compensation and Transparency in Land Acquisition, Rehabilitation and Resettlement (Amendment) Bill, 2015.
Before the Land Bill was taken up for debate, the Opposition attacked the government over the release of separatist Masarat Alam by the Jammu and Kashmir government.
The government is facing ire from the Opposition parties over some issues in the Bill.
Government business in the Lok Sabha for the next week includes consideration and passing of the Land Bill, besides discussion and voting on Railway Budget, Demands for Grants on Account(Railways) and consideration and passing of related Appropriate Bills and discussion and voting on general budget for 2015-16.