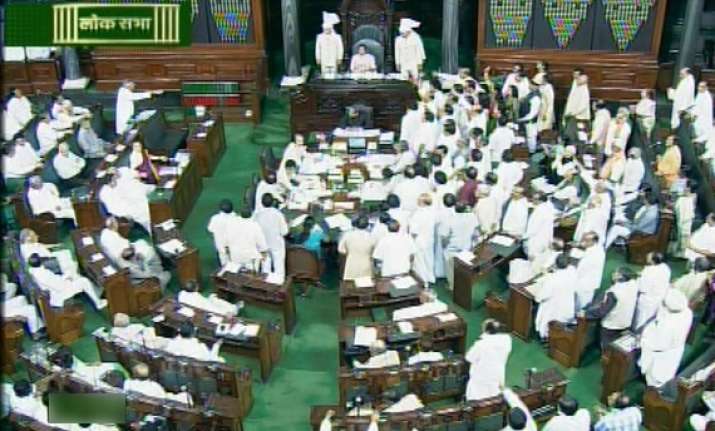 New Delhi, Dec 15: The Lok Sabha Friday passed the supplementary demands for grants by voice vote even as the BJP and the Trinamool Congress walked out in protest against the government's policies.
Finance Minister P. Chidambaram Friday hinted the government may announce some tough measures to put the economy back on the path of high growth while expressing hope that wholesale price index (WPI) may be showing a downward trend.
"Some bitter medicine has to be taken this year. It will restore the health of the economy and next year we can look forward to much higher growth," Chidambaram said while replying to the debate on the supplementary demands for grants for 2012-13 in the Lok Sabha.
"Inflation is a challenge. Inflation worries the government. While consumer price index inflation is sticky, good news is that WPI inflation seems to be trending downwards," he said.
On Thursday, BJP MP Ananth Kumar had criticised the government's economic policies while starting the debate.
"In the last quarter, the growth rate was 5.7 per cent. It has dipped to 5.2 per cent this quarter and it is going down further," he said. "You take any sector in the economy, the situation is same."
"What is the government's plan except announcing FDI? It has to really turn around the economy. I do not see any such effort in the proposal for the supplementary demands. I want to say that we want growth with social justice. We want protection of the poor people who are given subsidy. We do not want subsidies to be given to rich people," said Trinamool Congress' Saugata Roy Friday.
"The government has made people suffer from the unprecedented rise in prices of essential commodities including foodstuffs. Unemployment is left unchecked. There is massive deprivation of the vulnerable people of our society," said CPI-M member Ram Chandra Dome.