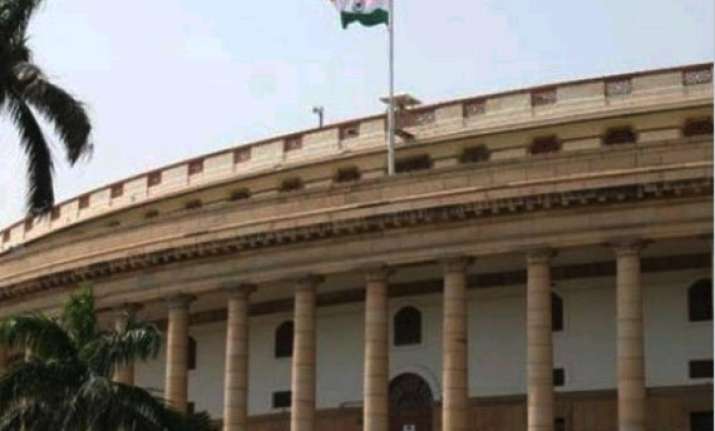 New Delhi: The Lok Sabha Monday passed a bill amending the law for eviction of occupants of public premises which redefines such places to include companies in which at least 51 percent of the paid-up share capital is held by the central or state governments and which carries business of public transport including metro railway.
Replying to the debate on the Public Premises (Eviction of Unauthorised Occupants) Amendment Bill, 2014, Urban Development Minister M. Venkaiah Naidu said that essence of bill was on public transport.
The bill seeks to amend some provisions of the Public Premises (Eviction of Unauthorized Occupants) Act, 1971 which was enacted to provide for speedy machinery for eviction of unauthorized occupants from public premises including that of government companies and corporations.
Referring to traffic situation in Delhi, Naidu said it was "horrible" due to large number of vehicles on the roads.
He said there were about 85 lakh vehicles in Delhi leading to frequent congestion and there was need to promote public transport.
Naidu said there was also congestion at various entry points to Delhi and the "mouths (entry points) have to be widened".
He also praised DMRC's first chief E. Sreedharan for his efforts at developing metro network in the national capital.
He also said that urban governance was "not in desirable state" and said there was rampant unauthorized construction due laxity of concerned inspectors.
"We want to call a meeting of mayors (on) action taken against unauthorized construction," he said.
Referring to the issue of some ex-MPs overstaying in the houses allotted to them, he said that former members have to leave the house soon after their terms were over.
He said a period of 60 days was given to vacate the official houses in accordance to principles of natural justice.
"Beyond that you can't (overstay)," he said.
Naidu said the bill incorporates suggestions of the standing committee.