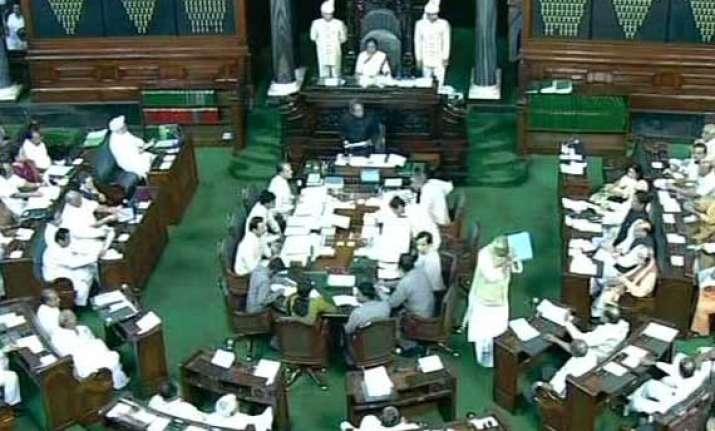 New Delhi, Aug 6: The Lok Sabha was adjourned till Wednesday after opposition members disrupted proceedings to protest the killing of five Indian soldiers by Pakistani troops in Jammu and Kashmir and the creation of Telangana.
After several disruptions, the proceedings were put off Tuesday till the next day soon after Defence Minister A.K. Antony made a statement in the house.
Both houses of parliament were disrupted over the two issues. The Rajya Sabha, which was also adjourned several times, discussed the attack on the soldiers after Antony made a statement there also.
As soon as the two houses met at noon after the first adjournment, there were heated scenes with the Bharatiya Janata Party (BJP) attacking the Congress party over the killings while the Seemandhra MPs kept up continuous slogan-shouting over the creation of Telangana state.
In the Lok Sabha, BJP leader Yashwant Sinha was speaking on the killings but his speech was drowned out by the protesting Seemandhra MPs. The speaker then adjourned the house till 2 p.m.
In the Rajya Sabha too, protesting BJP and Seemandhra MPs kept raising slogans, forcing Chairman M. Hamid Ansari to adjourn the house again till 2 p.m.
In the lower house, TDP members protested against the creation of Telangana while the Bodoland Peoples Front MP S.K. Bwiswmuthiary raised slogans in favour of a separate Bodoland.