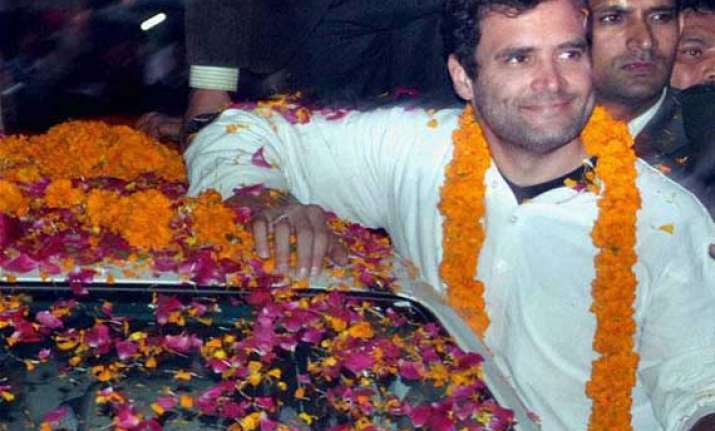 Lucknow: Congress vice president Rahul Gandhi interacted Saturday with rickshaw pullers and auto drivers and later prayed at the famous Kashi Vishwanath temple in Varanasi, on the second day of his visit to Uttar Pradesh.
The Congress leader flew to Varanasi around noon and drove to the Cantonment railway station amid tight security.
As his cavalcade drove through the lanes of the temple city, people lined up on the roadside to catch a glimpse of him.
Gandhi was accompanied by party general secretary Madhusudan Mistry and union minister Oscar Fernandes.
Gandhi spoke to the rickshaw pullers and enquired about health and insurance facilities during the 90-minute interaction.