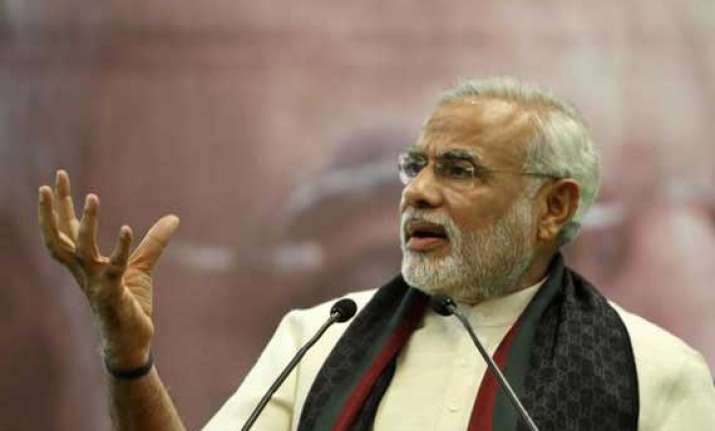 New Delhi: Gujarat Chief Minister and BJP's prime Ministerial candidate Narendra modi today stressed on the need for greater trust between government agencies and trader community.
Addressing  All India Traders Convention in New Delhi today, Modi said that in this country government agencies consider everybody a thief and it has to be corrected.
"Sadly for years government authorities believe everyone is a thief. This is not correct, For growth of the nation, we have to trust each other," said Modi.
Modi said that traders are backbone of the country's economy and the Congress party has not done enough for them in last 60 years.
"Trade and traders are responsible for building the reputation of our country. They are the backbone of India's economy. If BJP comes to power, our initial challenge will to fill the void created by the Congress in 60 years," added Modi.
Modi also lamented the tendency to rule the nation from Delhi andemphasized the need for more devolution of power to states.
"Fashion of running the nation from Delhi must stop. Let us trust the states, each state has its own strength," said modi.
Modi underlined the fact that a leader is supposed to take risks and he trusts India's traders.
"A true quality of a great trader is taking risks. I trust my country's traders, they have the will to succeed," added Modi.
Here we are giving you the live updates: