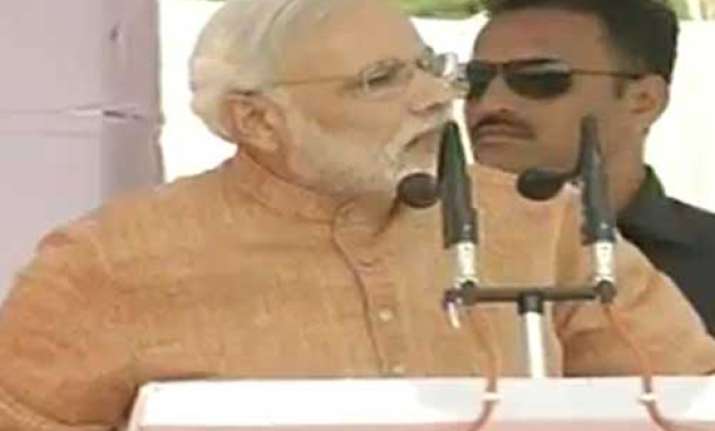 Bulandshahr (Uttar Pradesh): BJP prime ministerial candidate Narendra Modi today told an election rally here that the current Lok Sabha elections was a fight between the Shehzaada (alluding to Rahul Gandhi) and a tea vendor (himself).
Addressing a huge gathering shouting Modi, Modi, the Gujarat chief minister said, those in power have already seen the writing on the wall. "They know it very well, what their next address would be, if Modi comes to power".
"The next elections is a fight between a Naamdar (elite) and a Kaamdar (worker)", said Modi.
The BJP leader said, this was a first Lok Sabha election in which almost all other parties have ganged up to prevent a tea vendor from becoming Prime Minister. "Why are they so much afraid of Modi?"
Modi raised the problems of unemployment among youths, despondency among sugar growing farmers and the decline of ceramics industry in Bulandshahr.

Here is the live reporting of his speech: