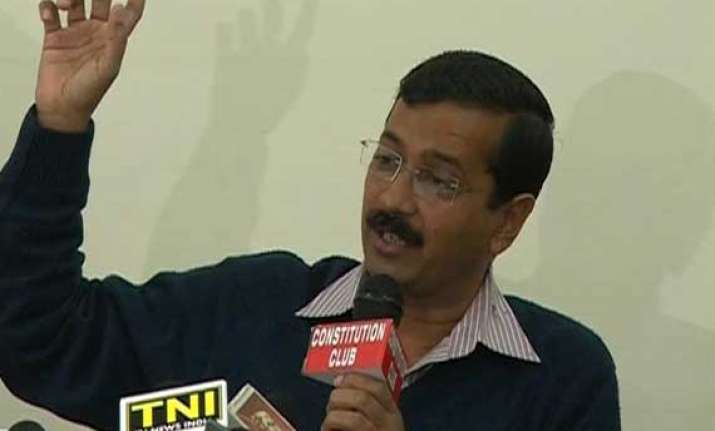 New Delhi: Training his guns on BJP's Prime Ministerial candidate again over the Reliance gas issue, the Aam Aadmi Party (AAP) today asked Narendra Modi whether he will bring down the gas price if he comes to power.
In a letter written to Modi by former Delhi Chief Minister Arvind Kejriwal, the party has asked him to make the election expenses of the BJP public and also the people who fund the party's election campaign.
"You are a Prime Ministerial candidate, but why are you still quiet over the issue. A common man wants to know whether if your party forms government and you become the Prime Minister, would you bring down the gas price from 8 dollar per unit to 4 dollar?" said the letter, which Kejriwal read out to the media in a press conference.
He also questioned the silence of the BJP and the Congress over the issue and wondered whether they were quiet because of their close relations with Reliance Industries Ltd Chairman Mukesh Ambani.
"Parimal Nathvani, the group president of the Mukesh Ambani companies, was recently elected to Rajya Sabha with your help.
"This creates suspicion over your relations with Mukesh Amabani. What is your relation with Mukesh Ambani?" the letter added.