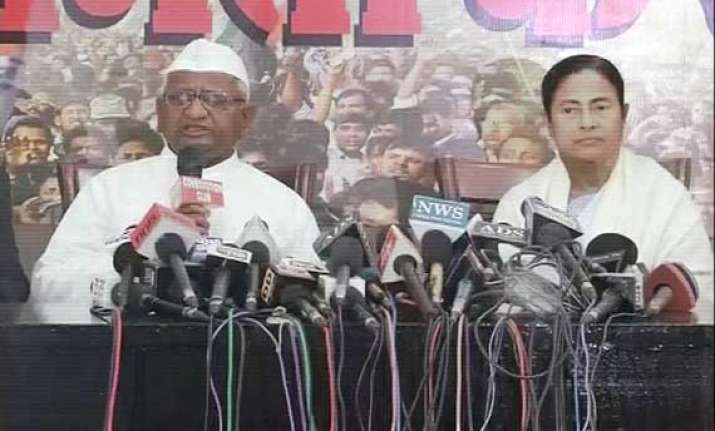 New Delhi: Gandhian activist Anna Hazare and West Bengal chief minister Mamata Banerjee today announced they were joining hands for the forthcoming Lok Sabha polls.
Addressing a joint press conference, Banerjee said, her party Trinamool Congress will field candidates for all 42 LS seats in West Bengal and two in Tripura, apart from contesting seats in Assam, Manipur and other Northeastern states. 
"For the rest of the county, our party will support whichever honest candidate Annaji recommends", said Banerjee
To a specific question, Anna Hazare said, "I will never support Modi, nor will I support or oppose Arvind (Kejriwal)".
Mamata Banerjee ruled out supporting either the Congress or the BJP after the LS polls.