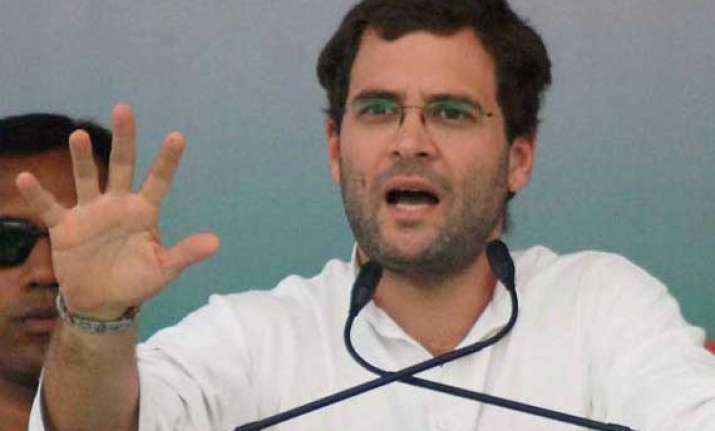 New Delhi: Amid the bitter war of words between Congress and BJP, Rahul Gandhi today accused Narendra Modi of being discourteous to his opponents, adopting double standards on corruption and favouring select industrialists.
Rahul also said that the BJP Prime Ministerial candidate seeks to give an impression that development of Gujarat was his "personal" achievement and seems oblivious to the efforts of millions of people, including women who made the Amul brand a success.
"You listen to his speech (Modi), You listen to mine. You (Punjab) gave us Prime Minister.
You see his (PM) speeches during the last 10 years, Sonia's (Gandhi) speeches, Congress leaders speeches, all talk with love and respect. 
"Even if we talk about them, (opponent), we talk with love and respect.
We never use harsh words and angry tone. But wherever they (opponents) go, they cannot speak any good, nor they can do any good for others," he said addressing a rally in favour of Congress candidate Manpreet Singh Badal.