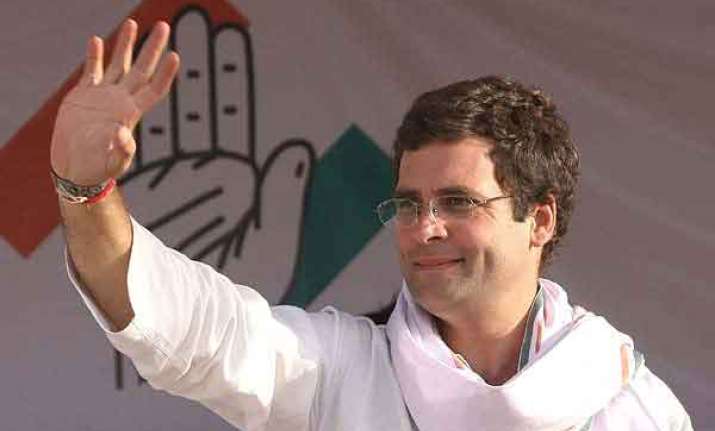 Saharanpur: Sharing the dais with arrested Congress candidate Imran Masood's wife, Rahul Gandhi today disapproved of his controversial comments threatening to chop BJP's Prime Ministerial candidate Modi "into pieces" saying they militated against the party's ideology.
Addressing a rally in Saharanpur, Gandhi said Masood should not have used those strong words (kathor shabd) as Congress does not have to do the politics of anger like the opposition.
Soon after Masood's arrest, it was said by party leaders that Gandhi will not be addressing the scheduled rally at Saharanpur. However, after his Ghaziabad public meeting, Gandhi went ahead with his rally in Saharanpur where he met Masood's wife Shaima.
Addressing the meeting, Shaima said her husband is being "trapped" on the basis of "false allegations".
Describing herself as their duaughter and daughter in-law, Shaima said she came there with her children to seek their "blessings".
Her sharing the dais with Gandhi is significant as Congress may have to change its candidate from the seat in wake of the police case against Masood.