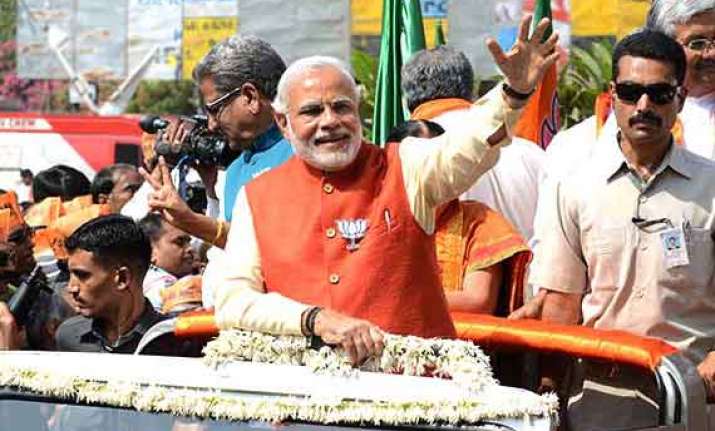 Varanasi: The Hindu holy city Thursday became a sea of saffron as BJP's prime ministerial candidate Narendra Modi set out to file his nomination papers for the Lok Sabha election, backed by thousands of cheering supporters.
A mass of Bharatiya Janata Party activists, many waving party flags and sporting saffron caps, as well as residents walked with Modi as his open vehicle crawled through the streets to the district magistrate's office.
Modi, who is contesting the Lok Sabha election also from Vadodara in Gujarat, kept waving to the crowds amid roaring slogans hailing him. Roads were jammed and Modi admirers virtually took over the streets.
Varanasi residents who spoke to IANS said they were confident of the Gujarat chief minister's victory from Varanasi.
"Modi is sure to win here. There is no scope for (AAP leader Arvind) Kejriwal," said a professor at the Banaras Hindu University from where the BJP veteran began his show of strength.