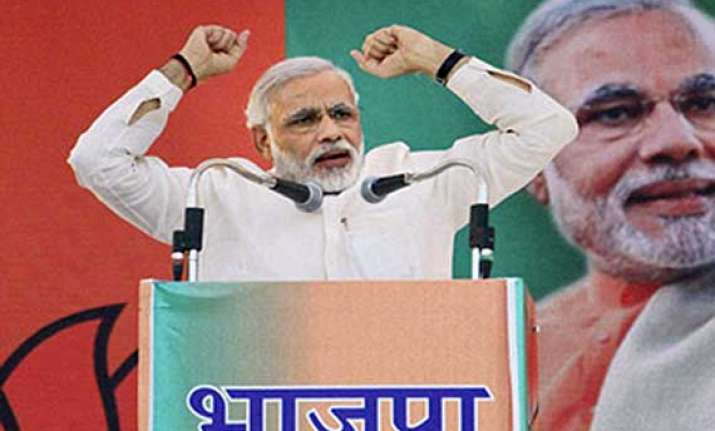 Domariyaganj (UP): BJP's prime ministerial candidate Narendra Modi today blasted Priyanka Gandhi for accusing him of indulging in 'petty politics'.
Addressing an impressive rally at Domariyaganj in UP, Modi came down heavily on Priyanka for attacking his caste.
Narendra Modi said that although he belonged to lower caste, he had big dreams for the nation. He reiterated BJP's election slogan - ek bharat shreshtha bharat (One India).
Throwing a well aimed attack at the Gandhi family, he said that this family would now become a history post elections.
Modi said that he was consistently abused and ridiculed for being a tea seller. He asked, "Is it a crime to be a tea seller?"
He lashed out at the Congress party (without naming it) for suppressing the weaker sections of the society and not ensuring liberty of the lower caste people even after 60 years of Independence by making such crude remarks.
Modi articulated that in a democracy farmer and even cobblers could be Prime Ministers.
Narendra Modi said this in reference to Priyanka Gandhi's remark that Modi practiced petty politics.