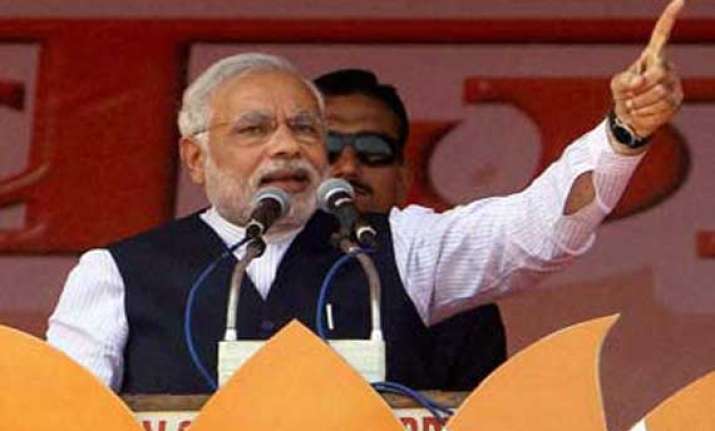 Kheralu (Guj): Dubbing Rahul Gandhi as a "specimen", Narendra Modi today lampooned the Congress Vice President for his "little knowledge" on Gujarat and the facts laid out in his speeches about vast job vacancies and the institution of the Lokayukta in the state.
Modi also alleged that the Congress has so far sent 100 emissaries to his home town of Vadnagar to find out if he ever used to sell tea or not.
"If you want to relieve stress, listen to Rahul's speeches.
As per his mathematics, there are 27,000 crore jobs lying vacant in Gujarat.
How can this be possible when the total population of Gujarat is 6 crores ? What kind of namuna (specimen) has the Congress brought ?" asked Modi during his rally in Kheralu town under Patan Lok Sabha constituency.