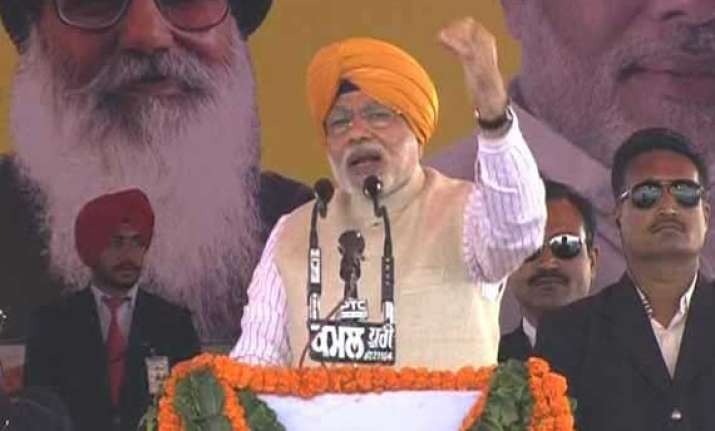 New Delhi: BJP's prime ministerial candidate Narendra Modi Friday called upon electorate in the country to punish the "Maa-Beta" (mother-son) government in the country by voting it out.
Addressing an election rally in this north Punjab town Friday for BJP candidate and yester-year actor Vinod Khanna, Modi said that the electorate, which has already voted in the first six phases of election, have bid farewell to the UPA government.
He urged voters of the remaining constituencies, where voting is to be held in the next three phases (April 30, May 7 and 12), to exercise their franchise and vote out the UPA government completely.
"Voters who have already voted have bid farewell to this (UPA) government. They have already laid the foundation for a stable government in the country. Now, you have to go and vote out this government," Modi said.