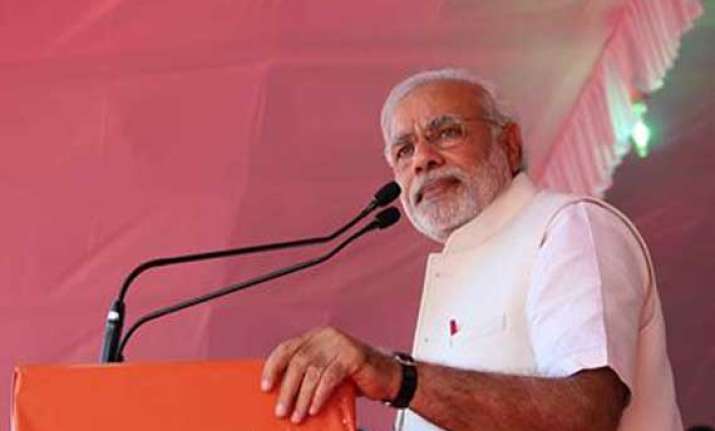 Shivpuri (MP): BJP prime ministerial nominee Narendra Modi today accused the Congress-led UPA government of discriminating against his party-ruled states, saying while the Centre swiftly compensated hailstorm-affected farmers in Maharashtra, it was not done in case of Madhya Pradesh.
"Farmers in both Maharasthra and Madhya Pradesh were affected by hailstorm, but why was this discrimination? Since you have a Congress government in Maharastra, you released more money immediately, while the MP Chief Minister had to compensate the farmers from the state coffers despite the fact that the state's farmers were more affected," Modi said. 
Addressing a party rally in Shivpuri, he accused the Congress of being steeped in "arrogance" and said its "one-point agenda was to further the political career of (party vice president) Rahul Gandhi at the cost of the nation".
Praising Shivraj Singh Chauhan for his concerns for the farmers, he said the MP Chief Minister was worried as if there was suffering in his own family and cancelled party rallies to reach out to the hailstorm-affected farmers.