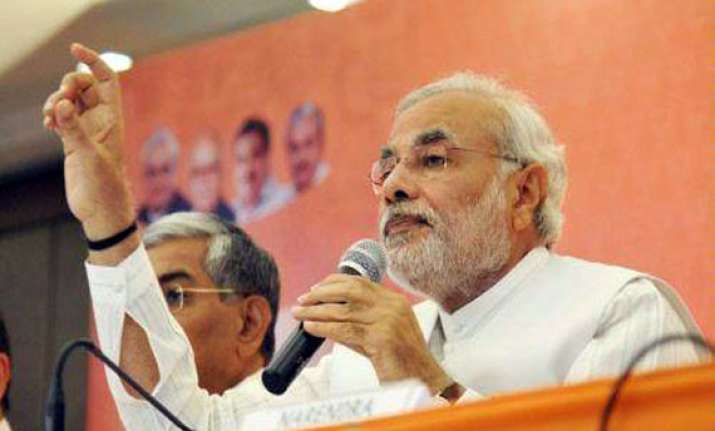 Purnea (Bihar): Rahul Gandhi is behaving as if he has come from planet Mars, Narendra Modi today said taunting the Congress leader for levelling accusations on others, instead of accounting for his party's 10-year rule at the Centre.
Addressing a rally here, Modi also attacked Chief Minister Nitish Kumar, saying the arrogance of the person who claims to be the "most suitable" and "able" candidate for the Prime Minister's post, was higher than even Mt Everest.
Referring to Rahul as 'Shehzaada' (prince) numerous times during his address, Modi said, "he is moving around the country giving sermons and lectures. Should he not give an account of the 10 years of rule at the Centre."
"He is delivering lectures and accusing others as if he has come from planet Mars. Congress' 'Shehzaade' should declare first whether this government belongs to his party or not," The BJP's PM candidate said while criticising Rahul for attacking others and remaining silent on Congress-led UPA's performance in the last 10 years.
Modi accused the Congress vice president of not answering any questions posed to him on corruption, unemployment, price rise and lack of development under his party's rule.