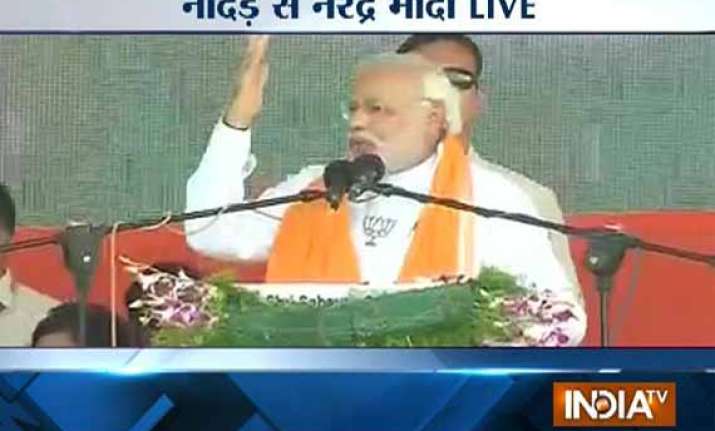 Nanded (Maharashtra): Gujarat Chief Minister and BJP's prime ministerial candidate Narendra Modi today vowed to stop criminalization of politics if BJP is voted to power in upcoming general elections.
Addressing an election rally in Nanded, Modi said that in order to stop increasing criminalization of politics, he will set up special courts to try those MPs and MLAs who are accused of committing serious crimes.
"After govt formation, I can assure you that we'll set up special courts to punish those MPs and MLAs who have committed serious crimes. They will all go behind bars irrespective of political affiliations. We need to launch a campaign to wipe out criminalization of politics," said Modi.
"It is necessary to understand the nature of Congress. Have you ever seen any brother snatching anything from sister? But this has happened in Congress. Congress has got only Adarsh candidates. They have looted even the widows of Kargil martyrs. How can you do that?" added Modi.