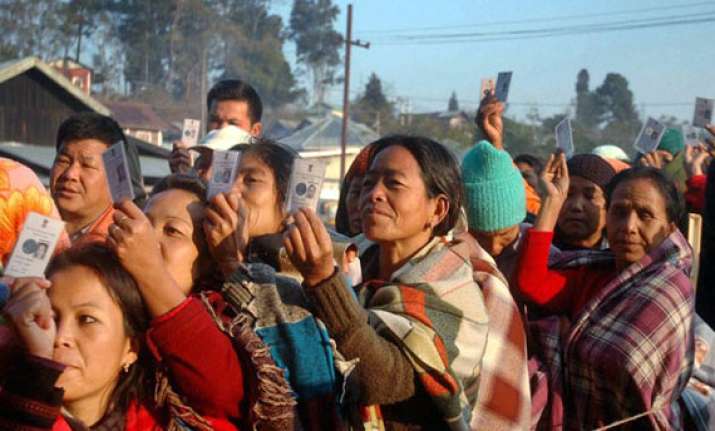 Shillong/Itanagar/Kohima/Imphal: India's four northeastern states witnessed brisk polling in the Lok Sabha election Wednesday, with Nagaland recording 82.5 percent voter turnout and Manipur as well as Arunachal Pradesh seeing around 70 percent balloting. Meghalaya saw almost two-thirds of its voters turn up.
The voting in the four states marked the second phase of the country's 10-phase poll that will see 814 million Indians exercise their franchise to elect 543 members to the Lok Sabha.
Long queues formed at polling booths in these mountainous states as voters enthusiastically turned up to cast their ballot.
An Election Commission official said in Delhi that Nagaland recorded an impressive voter turnout of 82.5 percent till 4 p.m.
Manipur saw 70 percent voter turnout till 4 p.m. and there were still long queues, said the official who spoke of a "possibility of 78 percent" turnout.