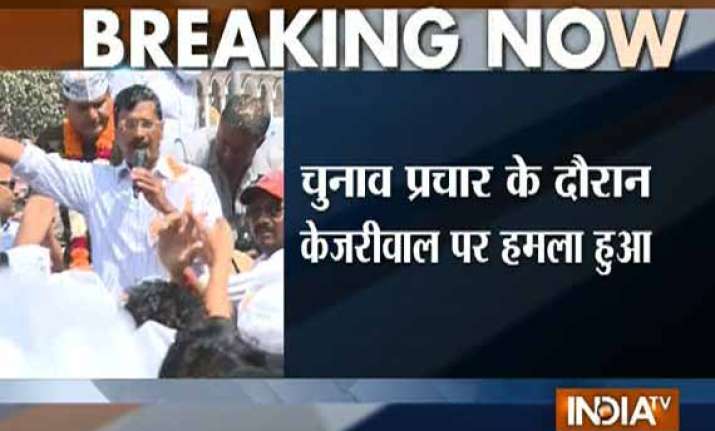 New Delhi: A 19-year-old man Abdul Wahid twice punched AAP leader Arvind Kejriwal here Friday while pretending to garland him as the latter campaigned for the Lok Sabha election.
The incident took place in Dakshinpuri area of South Delhi where Kejriwal was doing a roadshow. He was travelling in an open jeep when the attcker slapped him.
"Saying he wanted to garland Kejriwal, the attacker got on to an open vehicle and punched him twice," said an Aam Aadmi Party leader who witnessed the attack.
The attacker Abdul Wahid is a resident of Delhi's Batala House of Jamia Nagar area.
AAP activists pounced on the attacker and roughed him up before police took him away.