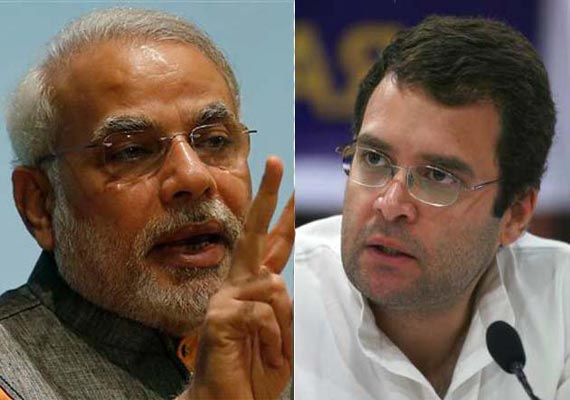 New Delhi, July 30: The BJP-led National Democratic Alliance may get 156 Lok Sabha seats if elections are held just now, with the ruling Congress-led United Progressive Alliance staying at No. 2 spot with  136 seats, says the India TV-Times Now-C Voter Opinion Poll telecast at prime time tonight.
The Third Front may get 129 seats followed by the Fourth Front with 122 seats.
The Left Front, Samajwadi Party, RJD, INLD and other regional parties like BJD and TDP have been clubbed in the Third Front, while in the Fourth Front are BSP, AIADMK, YSR Congress and other regional parties.
In the vote share stakes, NDA may get 31 percent, a hike of 6 pc, and the UPA may get 28 per cent (a fall of 9 pc), while the Third Front may get 22 pc and Fourth Front 19 pc of the vote share.