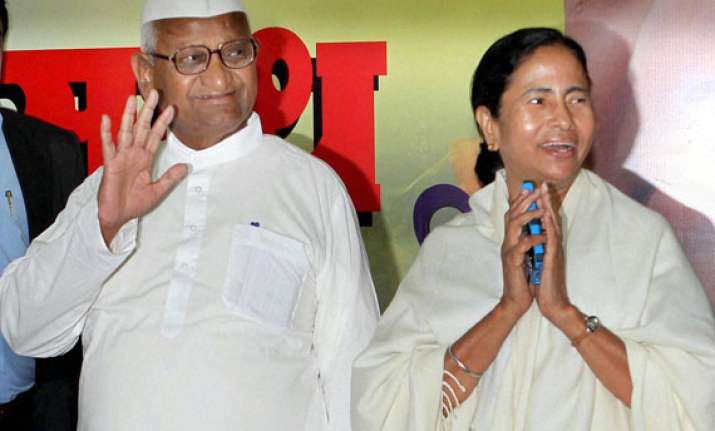 New Delhi: Anti-corruption crusader Anna Hazare today skipped a rally addressed here by TMC chief Mamata Bannerjee who attacked Narendra Modi and ruled out support to either Congress or BJP after the Lok Sabha polls.
What was billed to be a platform to launch Bannerjee's national ambitions with Hazare on the dais turned out to be just a Trinamool Congress rally.
No reason was given for the absence of Hazare, who arrived here only last night ostensibly to attend the rally, but sources said he was unwell.
Hazare, who has expressed his support to Trinamool Congress and Bannerjee brushing aside his protege Arvind Kejriwal's party, had earlier in the day said he would attend the rally.
Significantly, an Imam of Kolkata had issued a threat that he would withdraw support to Bannerjee if she shares dais with Hazare.