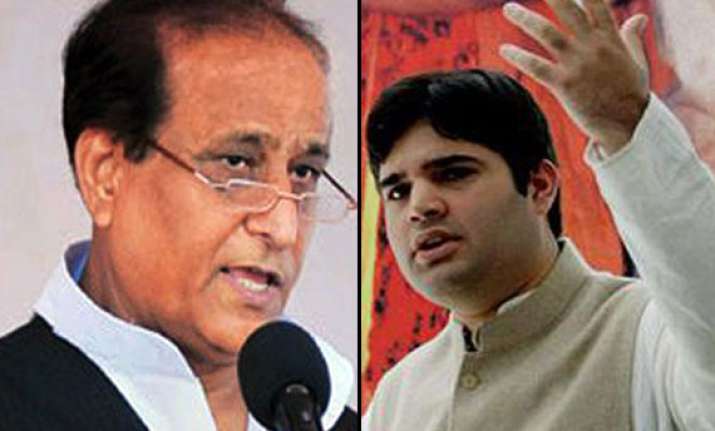 Lucknow, May 22: The BJP has dared Azam Khan, the high-profile SP minister in UP govt, to contest against Varun Gandhi, the newly appointed General Secretary of the party, in the upcoming Lok Sabha elections.
The BJP challenge came after Azam Khan blasted Varun Gandhi in hate-speech case and called him 'unworthy' for politics.
BJP spokesman Vijay Bahadur Pathak said that Azam Khan has the habit of making irresponsible statements and he has been creating problems for his own state government.
The war of words is expected to get hotter on May 29 when Amit Shah, the newly appointed UP in-charge of BJP and a close confidant of Narendra Modi, visits Rampur, an Azam Khan stronghold.
Denying the accusation that the BJP was trying to polarise the electorate, Pathak said that Amit Shah was visiting Rampur on an invitation from MukhtarAbbas Naqvi.
Amit Shah will lead BJP's jail-bharo stir to be held from May 27 to June 2.