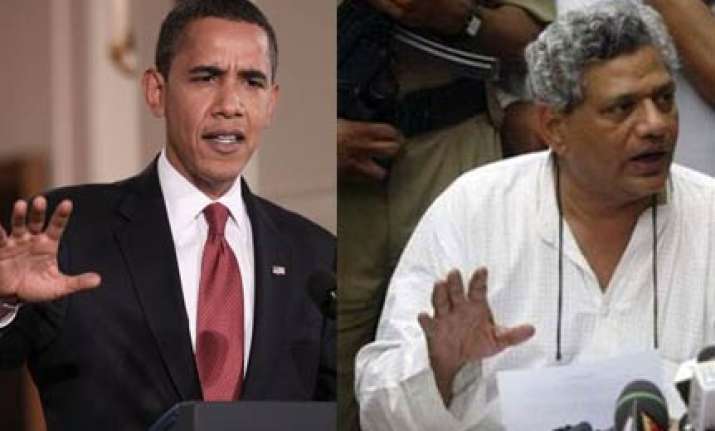 New Delhi, Telling the government to take a cue from the Obama administration in handling disasters, the CPI(M) Thrusday asked it to immediately start the process of pinning the responsibility of the Bhopal gas disaster on Dow Chemicals and get maximum compensation for the victims.
"Our government should take a cue from the Barack Obama administration which has put the entire onus of the oil spill in the Gulf of Mexico on British Petroleum and sought USD 20 billion," party leader Sitaram Yechury told reporters here.     
"Why waste time? Start the proceedings against Dow Chemicals right now", he said when asked if the government should raise the issue with the US President when he visits India later this year.
  The process of putting the responsibility on Dow Chemicals, which now owns Union Carbide, and seeking compensation from it should be started immediately, he demanded. Dow should also be asked to clear the entire toxic waste which is still lying in the Bhopal plant site, Yechury added. PTI