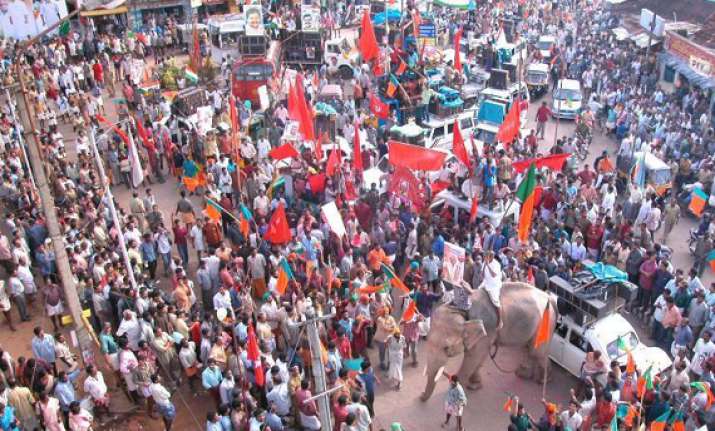 Thiruvananthapuram: With the voting for Lok Sabha just three weeks away, leaders of ruling Congress-led UDF and opposition LDF have plunged into campaign in Kerala, which gives 20 members to the lower house of Parliament.
Though not a major force in the state's bipolar polity, the BJP has also geared up for a high-voltage electioneering mainly focusing on its icon Narendra Modi.  
The fledgling Aam Admi Party (AAP) has also entered the fray fielding candidates in some of the seats, expressing the hope that the voters disenchanted with 'traditional politics' would support it.
Both the UDF and the LDF have already held their initial conventions in constituencies, setting the tone and tenor of the campaign extolling the key national and local themes and sending out workers to the grass roots.  
Chief Minister Oommen Chandy, KPCC president V M Sudheeran and his predecessor Ramesh Chennithala are the main campaigners for the Congress, which is contesting 15 seats while leaving the remaining five to its allies—Indian Union Muslim League (IUML) two and Kerala Congress (M), SJD and RSP one each.