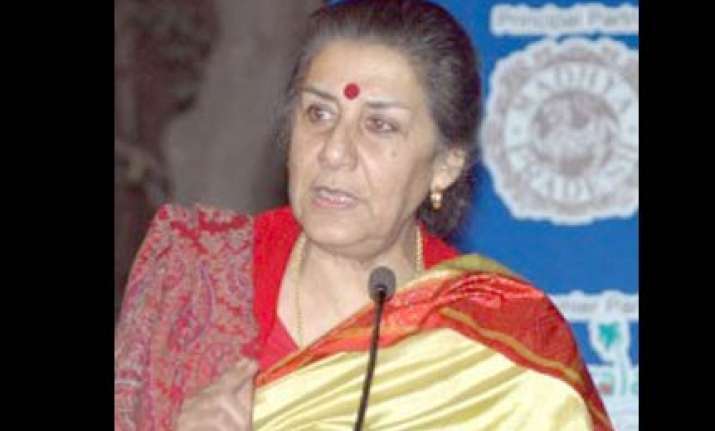 Information and Broadcasting Minister Ambika Soni on Thursday said the Congress had zero tolerance on corruption and the process of cleansing the political system would continue.
"The cleansing process in the political system is on and it will bring probity in public life. We have never compromised on corruption," Soni said at a press conference in reply to a query on corruption.
"It will be taken to its logical conclusions. The law will take its own course," added Soni to another question on former Jharkhand Chief Minister Madhu Koda, who is allegedly involved in a multi-crore money laundering scam.
Quoting AICC General Secretary Rahul Gandhi, she said talented and clean persons would be taken into the progress of the nation.
On Liberhan commission's recommendation to restrain media through a statutory body, Soni said a meeting had been called on December 5 which would be attended by all stake-holders and representatives from the Information and Broadcasting ministry.
 Emphasing that the Congress was all for protection of media under article 19 (freedom of speech), she said "We will soon reach to a conclusion." PTI