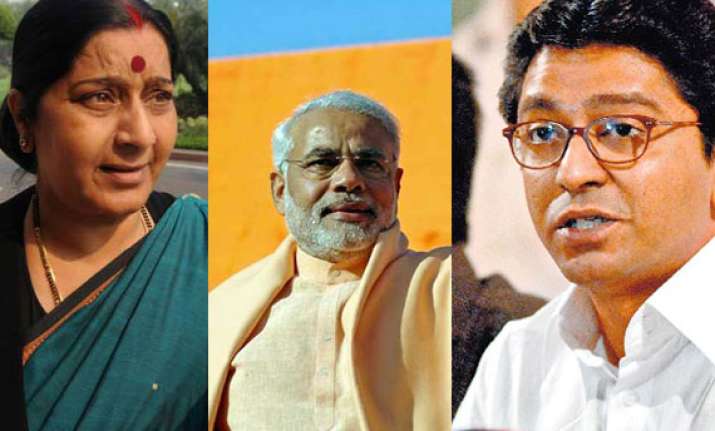 New Delhi: Major leaders of different political parties are all set to utilize their powers and strengths to woo voters and ask for votes for the last day of campaigning before the third phase of LS polls.
Modi's wave will cover Karnataka and Kerela today as he will address people at five different rallies in these two states.
In fact Raj Thackeray will once again try to blow his magic on Mumbaikars.
Women are also not lagging behind in this race, BJP leader Sushma Swaraj and BSP supremo Mayawati will address public meetings in Madhya Pradesh.