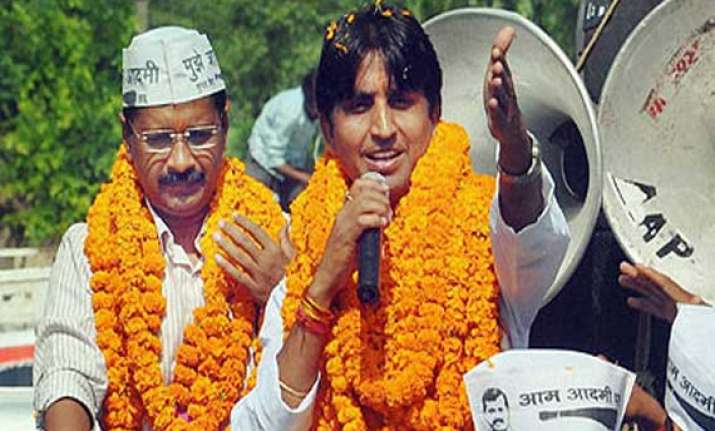 Amethi: Attacking both the Congress and the BJP, the Aam Aadmi Party chief Arvind Kejriwal on Monday said the two had been playing a "friendly match" in Amethi until now and it was only this time that the constituency would witness a real fight with the entry of his party's candidate, Kumar Vishwas.
"Earlier in Amethi, there used to be a friendly match between BJP and Congress like match-fixing, but this time Amethi people are observing the real fight where AAP's Vishwas is all set to defeat Congress nominee and incumbent MP Rahul Gandhi with huge margin," said Kejriwal at Musafirkhana here.
The former Delhi chief minister was speaking during the second day of his three-day road show in the constituency.
"Rahul Gandhi will lose from Amethi and Narendra Modi will lose from both the seats," he added.
Kejriwal asked people of Amethi to vote for AAP and defeat Rahul Gandhi to end the "middle man culture and dynastic rule".
"If people here wish to have the money sent by government directly to their accounts through establishing 'swaraj', it is proper time to defeat Rahul Gandhi from here," he said.
He also cautioned people that "any vote cast in favour of BJP nominee Smriti Irani will be in favour of Congress as both complement to each other."