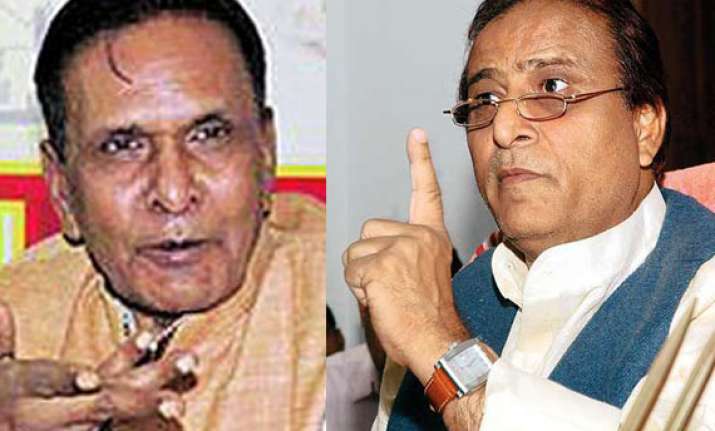 New Delhi: BJP on Wednesday lodged a complaint with the Election Commission over the remarks of Union Minister Beni Prasad Verma and UP Minister Azam Khan against Narendra Modi and demanded strict action.
BJP, in its complaint to Chief Election Commission V S Sampath, sought appropriate strictures against Verma of Congress and Khan of SP and asked the poll body to restrain them from campaigning in Uttar Pradesh during the election period.
The party's election cell in-charge, R Ramakrishna said Khan made the remarks against Modi while addressing Muslims in Rampur yesterday, while Verma had made the remarks at Gonda.
"Beni Prasad Verma has been a colourful, abusive loose cannon in all elections. In the earlier concluded UP Assembly elections, we had drawn the attention of the Election Commission on more than one occasion to various colourful utterances of this Union Cabinet Minister and the Commission was also kind enough to probe into these complaints and issue appropriate strictures," the complaint to CEC said.
BJP said, "We would request the Election Commission to devise certain more stringent sanctions against these two gentlemen like restraining them from entering UP during the election period."
In an escalation of vitriol against rivals in the run-up to the Lok Sabha polls, SP leader Khan has called Modi an elder brother of a "dog's pup" while Verma of Congress dubbed the BJP prime ministerial candidate as the "biggest goon" of RSS.