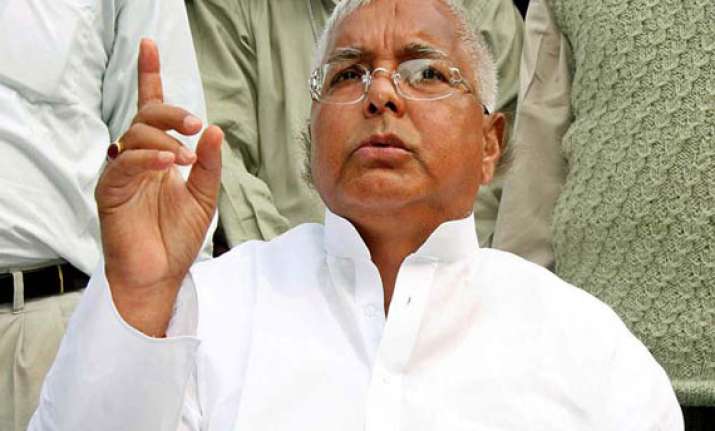 Patna: RJD President Lalu Prasad today won over three more rebel MLAs of his party and paraded all nine of them to the assembly petitioning the Speaker to cancel the notification "illegally recognising" the 13 rebel legislators as a separate group.
Prasad, who rushed here this morning from Delhi to bring his house in order after 13 of his MLAs gave a letter to the Speaker quitting RJD, hit the streets marching to the assembly, accompanied by the nine rebel MLAs and meeting the Speaker and riding a cycle rickshaw to the Raj Bhavan petitioning the Governor against the notification.
Prior to that, Prasad held an hour-long meeting with nine rebel MLAs who denied having defected from the party.  During the march to the assembly, some RJD workers pelted stones at the residence of Speaker Uday Narayan Chaudhary.  
At the assembly, Prasad submitted individual letters of the nine MLAs accompanied by a letter from RJD Legislature Party leader Abdul Bari Siddiqui to Secretary of Assembly Phool Jha as the Speaker was not present in his chamber.  
Questioning the constitutionality of the assembly notification, Siddiqui said "If you read the notification it says that the 13 MLAs who are former members of RJD have been recognised as a separate group.