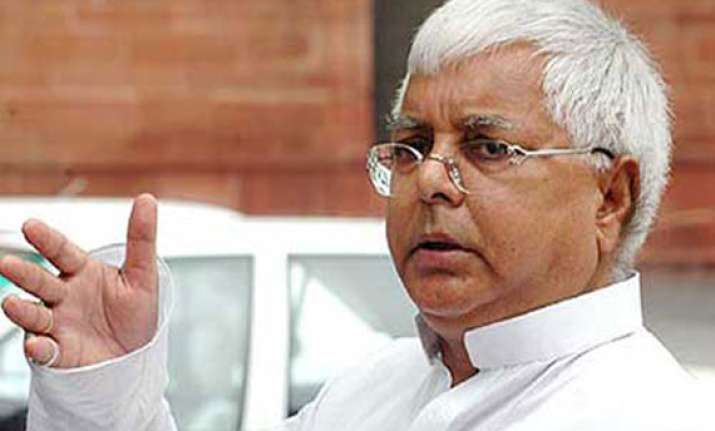 Patna: RJD chief Lalu Prasad today trashed poll surveys predicting BJP's landslide victory particularly in Bihar and said his "barometer" of gauging public mood was actually showing an altogether different result.
"Dhan bal ki dwara karaya hua hai survey. Poora 40 seat BJP ko Bihar mein de do (the surveys have been carried on the basis of money power. It would have been better if BJP is given all 40 seats in Bihar)," Prasad told reporters.
The surveys have predicted over half of the 40 seats for BJP and said the rest would be divided among RJD, Congress and JD(U).
The RJD President was addressing a press conference at party headquarters after announcing name of his private secretary Binod Srivastava as party nominee from Motihari Lok Sabha seat.
"I am doctor of electoral politics and my barometer shows an altogether different mood of public against BJP and Nitish Kumar's JD(U), Prasad said.
Trashing surveys, he said, "These opinion polls are nothing but a kind of psychological war to demoralise us. They have no significance on the ground where voters decide the fate and future of parties."