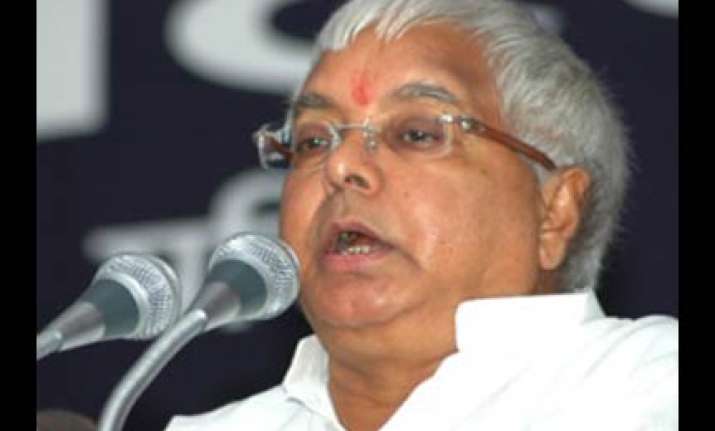 RJD chief Lalu Prasad on Tuesday  said he would hand over to the President tomorrow a letter withdrawing support to the UPA government over the issue of Women's Reservation Bill while SP supremo Mulayam Singh Yadav remained non-committal on the issue. 
Lalu told reporters that despite request by Yadav and himself to the Prime Minister during their meeting this morning, the Government went ahead with voting on the bill -- which seeks to provide for 33 per cent reservation for women in Lok Sabha and state assemblies -- in the Rajya Sabha. "I will hand over the letter to the President withdrawing support tomorrow," Lalu said. 
The SP Chief, who was also present, attacked the government for "forcing the bill in Rajya Sabha" but did not say in certain terms when he would hand over the letter withdrawing support to the President. "I have already announced withdrawing support. We will let you know when we write the letter," he said. 
When asked whether it was the CBI cases against him which were forcing him not to officially withdraw support, Yadav did not answer and left in a huff. 
Lalu said the use of Marshals to evict MPs from Rajya Sabha was unprecedented. PTI