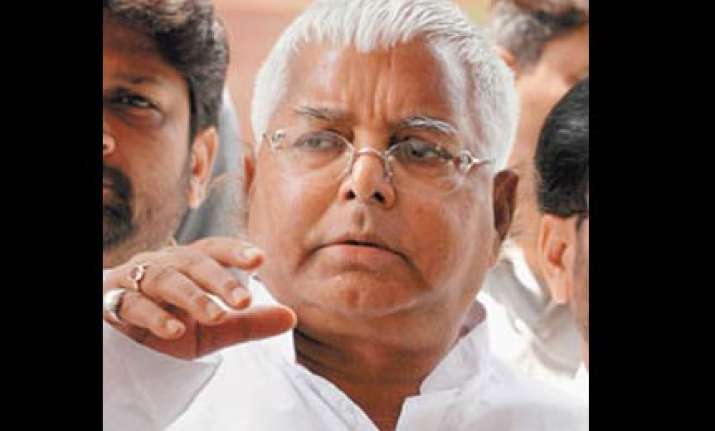 Senior JD(U) leader and national spokesman Shivanand Tiwari on Sunday  criticised RJD chief Lalu Prasad for opposing the Women's Reservation Bill and accused him of being the "greatest usurper" of the rights of the backward class and the Muslims. 
Tiwari, who along with others supported the Bill in Rajya Sabha, alleged, "Prasad is the greatest usurper of the rights of the backwards and the Muslims for providing reservations to these sections of society. "One has to change the mindset on any issue with time ... the time has come to give women their due," Tiwari said. 
 "We supported the Bill in Rajya Sabha and the vexed issue of quota within quota can be sorted out later," he said. 
Asked if developments in the run up to voting on the Bill seemed to suggest that Chief Minister Nitish Kumar has emerged as a tallest leader and JD(U) was on the brink of a split, Tiwari, "Do not put words in my mouth. There is no difference in the party over the bill. 
"I personally feel that neither Sharad Yadav or former state president Rajeev Ranjan Singh alias Lalan Singh would create a situation that would affect the party when assembly elections are slated later this year," Tiwari said. PTI