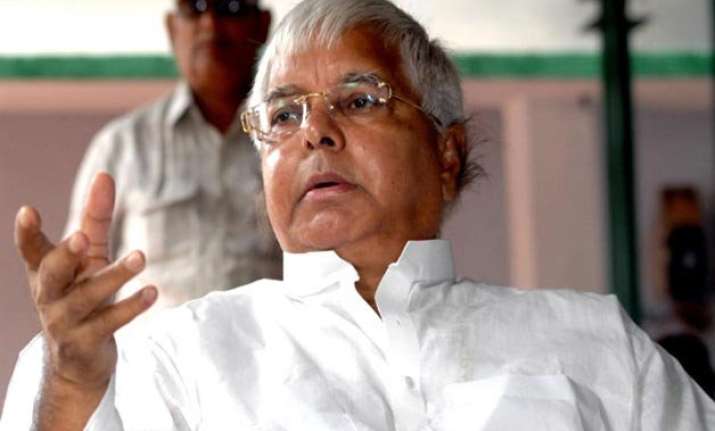 Patna: RJD President Lalu Prasad today strongly defended former Prime Minister Manmohan Singh, who was summoned by a court in the coal block allocation scam case and charged the BJP with "causing danger to his life" by "harassing" him.
"The whole world knows that Manmohan Singh is an honest man...BJP by levelling allegation of theft on him (in coal gate) is posing danger to his life," Prasad said.  
"Manmohan Singh has undergone an open heart surgery, despite that the BJP by levelling false charges on him is subjecting him to harassment thus posing danger to his life," he said.
The RJD chief who was a Railway minister in the UPA I regime headed by Singh said his party stood solidly behind the Congress to defend the former PM.
He said Singh was credited with bringing a lot of development in the country by way of introducing metro train and building infrastructure.
Prasad launched a blistering attack against Prime Minister Narendra Modi and BJP.
"He (PM Narendra Modi) has nothing to show by way of achievement so far and is merely indulging in witchhunting of opponents of which former PM Manmohan Singh has become a victim," Prasad said.
He accused BJP and RSS of practising "divisive" politics and pointed to statement of US President Barack Obama to drive home his point.