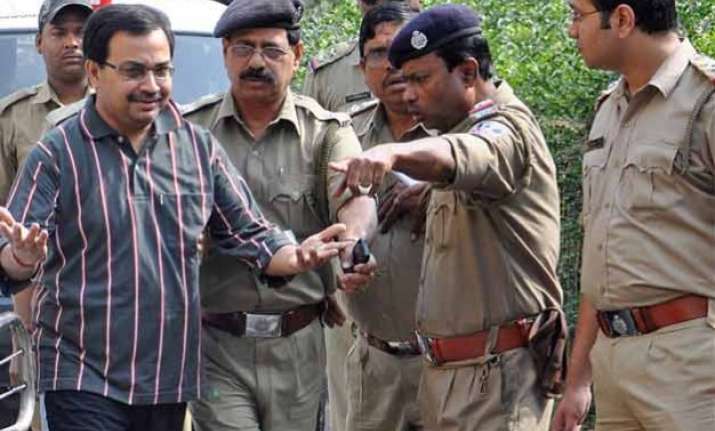 Kolkata: Suspended Trinamool Congress MP Kunal Ghosh, who is in CBI custody in connection with Saradha chit fund scam case, today wondered why he was not being allowed to attend the Rajya Sabha.
He said that he was not fleeing away anywhere and that he belonged to an eminent family. "Why am I still in jail? Because I have been vocal from day one, that is why I am being made the target. I need protection," Ghosh said.
He reiterated that he had not attended any meeting on the money market of Saradha companies.  He also wanted to know how the state government could file a charge sheet after CBI had taken over the case.  CBI has opposed his bail plea on the ground that to unearth the truth behind the Saradha chit fund scam they need the custody of Ghosh.
During the hearing, Ghosh also prayed before the court to ask jail authorities to allow him to sign cheques so that he can withdraw money he is getting as an MP.