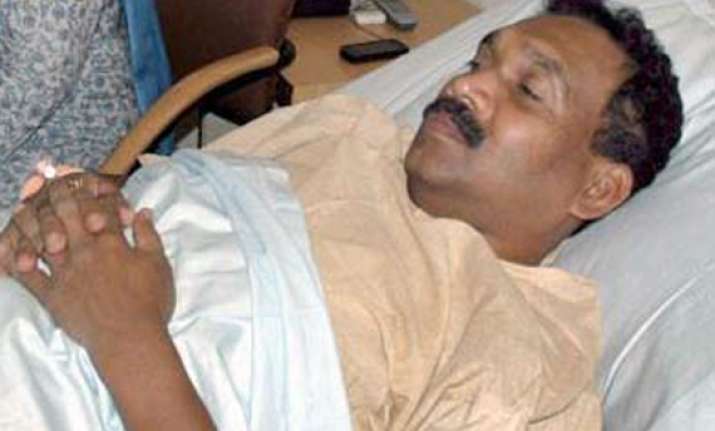 Ranchi, Nov 12: Jailed former Jharkhand Chief Minister Madhu Koda will miss celebrating Diwali with his family for the fourth year in a row.
"Diwali kya manayenge' (How will I celebrate Diwali). Although the investigating agencies failed to find any evidence against me, I am still in jail. This year, too, I will celebrate Dilwai within the confines of the jail and not with my family," Koda told reporters here Saturday while appearing in a court.
Koda is currently lodged in the Birsa Munda Central Jail here along with former ministers - Enos Ekka and Harinarayan Rai. One more former Jharkhand minister, Bhanu Pratap Sahi, will spend his Diwali in jail. All of them were jailed in various graft cases.
Koda, who was Jharkhand's chief minister from September 2006 to August 2008, was arrested November 2009.
While the Central Bureau of Investigation is investigating various graft cases against him, the Enforcement Directorate (ED) and income tax department are separately probing Koda's involvement in a Rs.2,500-crore money laundering scam.